At T&H, we are a family business that pride ourselves on our hard work and small business values – We have an extensive team of professional, trustworthy and experienced designers, estimators, trades and everyone in between. We hold our team in very high regard, as they are constantly setting the benchmark for quality in our industry, while consistently providing professional customer service for our clients time and time again.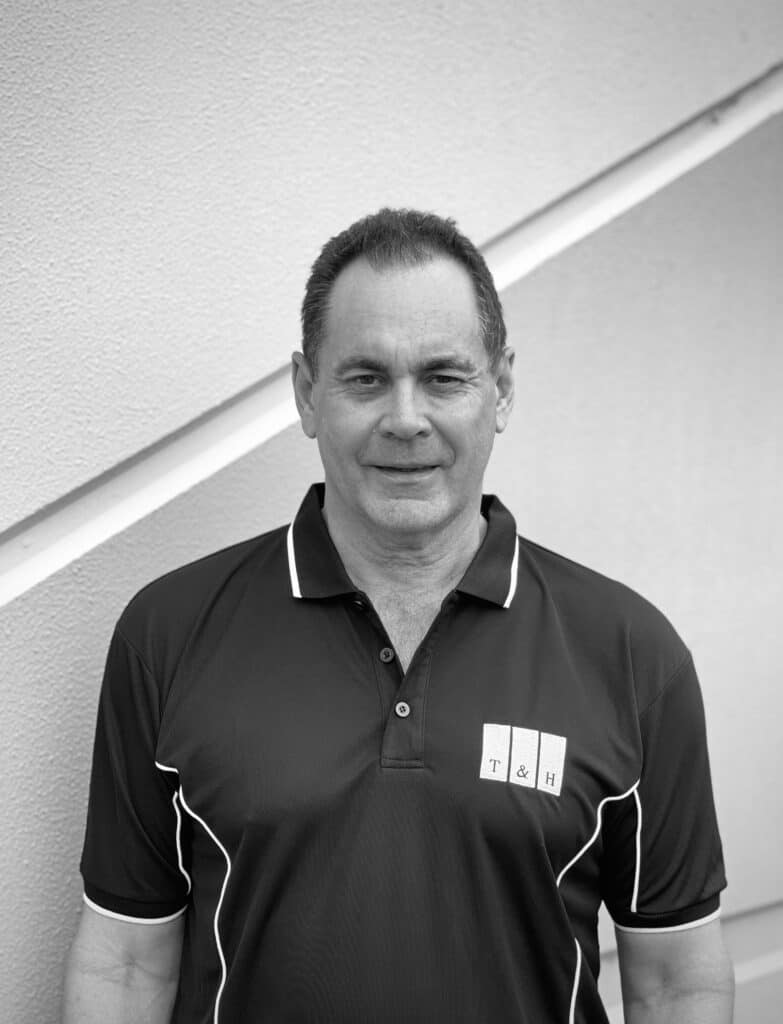 Dave Trevaskes
Dave is the founder of T&H and has been the leader of our team for over 30 years. He embarked on the beginnings of this company from the garage of his childhood home at just 15 and with hard work and determination, has expanded the business into what it is today. Dave is involved in various aspects of the company's projects; from both day-to-day office and executive management, estimating and project management, to overseeing and helping out our commercial fit-out teams on site.
Todd Woodward
Production & Project Manager
Todd is T&H's production manager who enjoys working closely with all of our trades to ensure they're producing the highest quality products and delivering an exceptional level of workmanship. Todd is dedicated to building a safe and efficient workspace, as well as cultivating a thriving team culture. His background in manufacturing, estimating and project management has given him the experience to ensure our team of trades are on track to produce their best work.
Trevor Campbell
Sales & Design Consultant
Trevor has been a leading commercial kitchen design consultant and food-service professional throughout his career, and has brought a highly experienced perspective to T&H since joining us. Trevor is our expert in all things design and sales - He is our go-to-guy for all of our design and construct projects, where he works closely with our clients to reach their creative goals and to make their project vision a reality.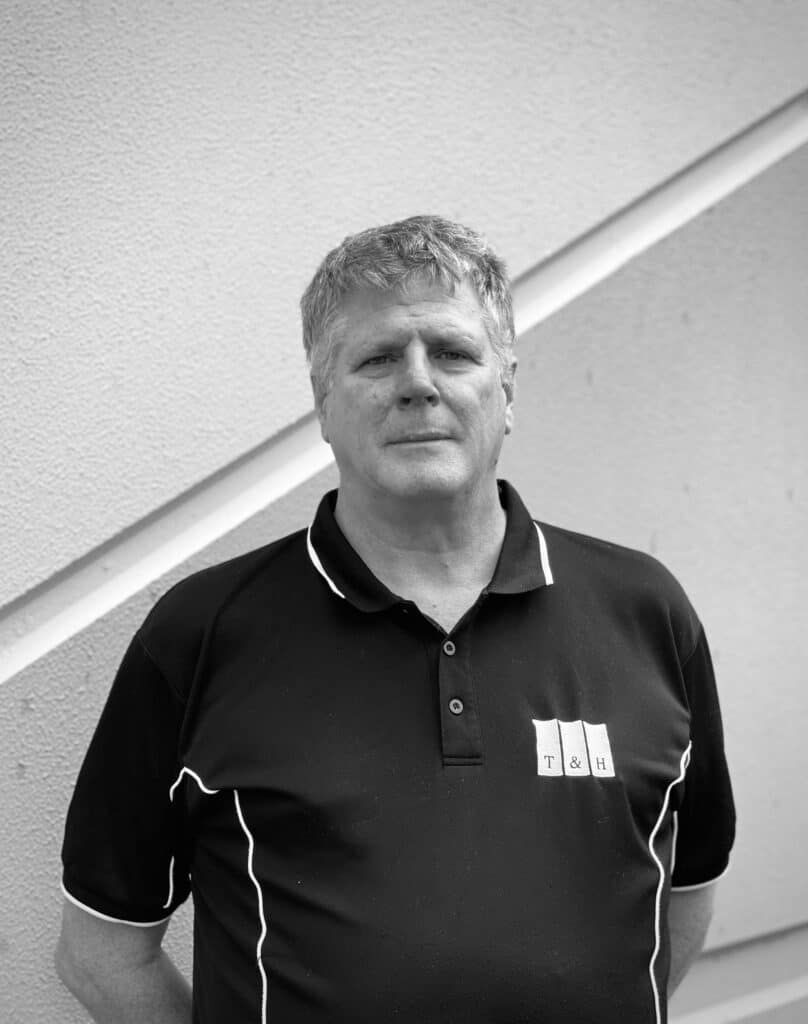 Mark Littman
Project Manager & Estimator
Mark's first hand experience in the manufacturing and hospitality industry has given him an edge and a wealth of knowledge that he has brought along to this team. With over 30 years of experience, his skills have provided the ideal background for his role as one of our lead estimators. Mark has been at the forefront of delivering some of our largest projects to date, including working on projects such as Queen's Wharf, the W Hotel, Herston Quarter, and more!
Shane Berderow
Project Manager & Estimator
Shane works as one of T&H's lead project managers for some of our largest commercial projects, and runs these right through to completion. Shane has been a part of our team for a number of years, and has helped dozens, if not hundreds of our clients along the way. He is a big advocate for excellent customer service and is always going above and beyond for his clients to ensure all of their project goals are being met.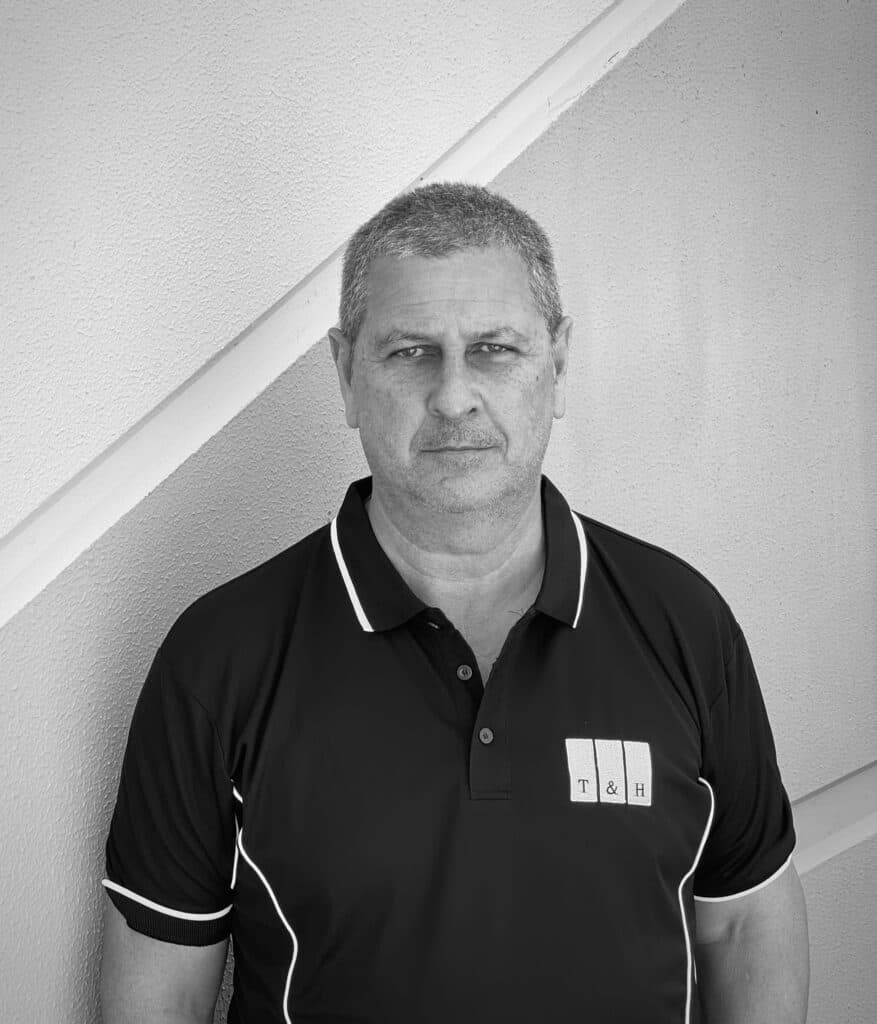 Steve Hunter
Project Manager & Estimator
Steve has been a part of the T&H team since the very beginning, and specialises in creating bespoke handrails and balustrades. No stranger to the sheetmetal industry, Steve has over 30 years of experience in the trade, and has adapted and expanded upon his skills and expertise with time. Ever reliable, he is always lending a helping hand to everyone on our team, and you can be sure that he is always the first person to help out a client.
Daniel Goffey
Project Manager & Estimator
Daniel is our most recent team member and is an emerging project manager and estimator. Daniel has gained his experience in the sheetmetal trade and has been able to apply his skills into a number of his projects with renowned brands that he has been managing and overseeing. Daniel is eager to continue refining his skills in project management and estimating; he is always driven to bring reliability and dedication to the team.
Scott White
Water-Jet Cutting Design Consultant
Scott is one of our designers specialising in water-jet cutting and laser cutting, and is our in house expert in all things technology. He recently lead our team when we began introducing our new laser cutting division, helping our company to diversify into new and innovative technologies. Scott has been a part of our team for a number of years and has been the lead designer for all of our technical projects - So you know you're in capable hands.
Luke Trevaskes
Laser Cutting Design Consultant
Luke has been working at T&H since he was 15 and he has recently joined our laser cutting design team - He is one of our fully qualified tradespersons, with a knack for industrial design. Ever since high school, he has been passionate about industrial design, and was able to learn more about this while studying at the Australian Industry Trade College. He may be new to the office team, but he has an abundance of experience learning from some of T&H's best from an early age.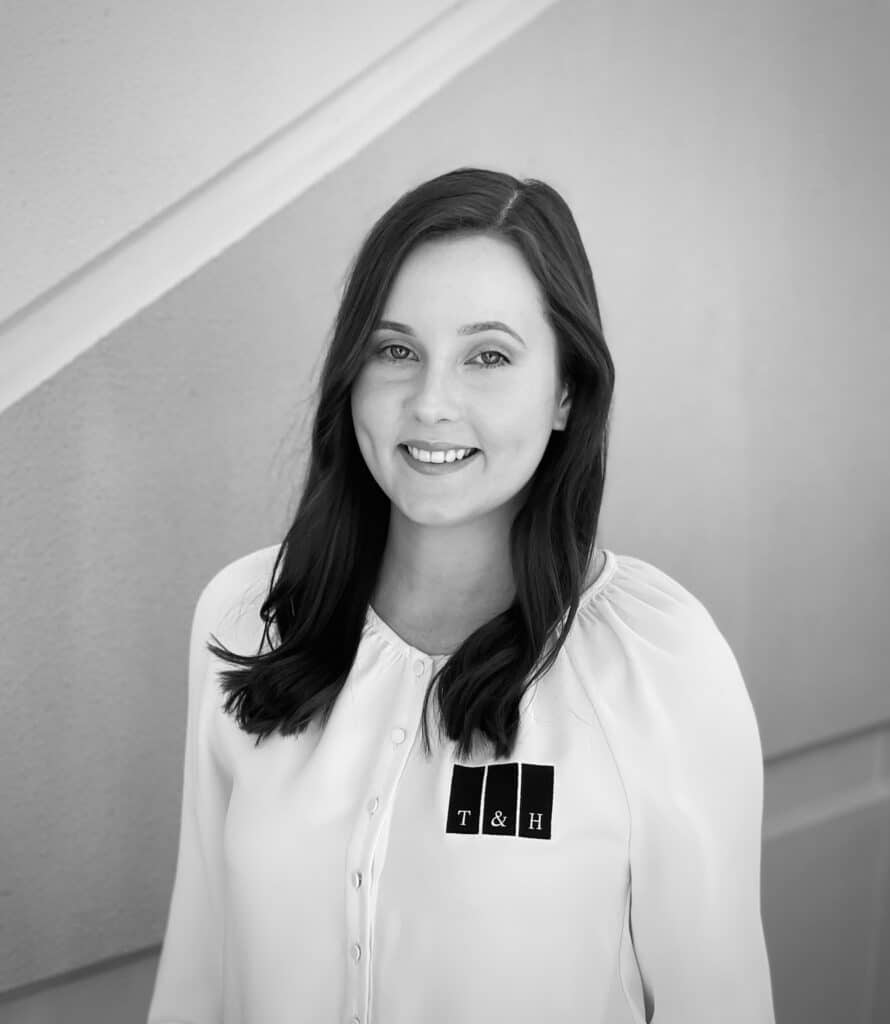 Tiarna Trevaskes
Marketing & Design Consultant
Tiarna joined the team at T&H since completing a Bachelor of Architectural Design - She is eager to gain experience in various divisions of T&H. Tiarna is passionate about all things design, whether it be interiors, architecture, graphic design, art, you name it! She takes care of all of our marketing, graphic design, social media and branding - Her eye for detail is what has helped transform our brand's image.
WE CREATE
incredible

CUSTOM SPACES
Trusted by over 1000 businesses of all shapes and sizes, our team of dedicated
and creative experts can transform your ideas into reality.
We'll get back to you within 8
business hours.