Commercial Foodservice Equipment
Commercial Food-Service
Equipment
At T&H, we've spent over thirty years designing and building custom commercial kitchens, so we understand the value of high-quality equipment from trusted brands. Our expert team is here to outfit your commercial space with the perfect food-service equipment for your project.
We'll commit to providing the most reliable equipment for your bustling kitchen – whether you're the newest high-end dining experience or a beloved family restaurant. We'll cater our recommendations to your specific needs, and find the right equipment for your commercial cooking space.
Whether you need your entire space designed and outfitted, or you just need the finishing piece to your space, T&H can find the right food-service equipment for you.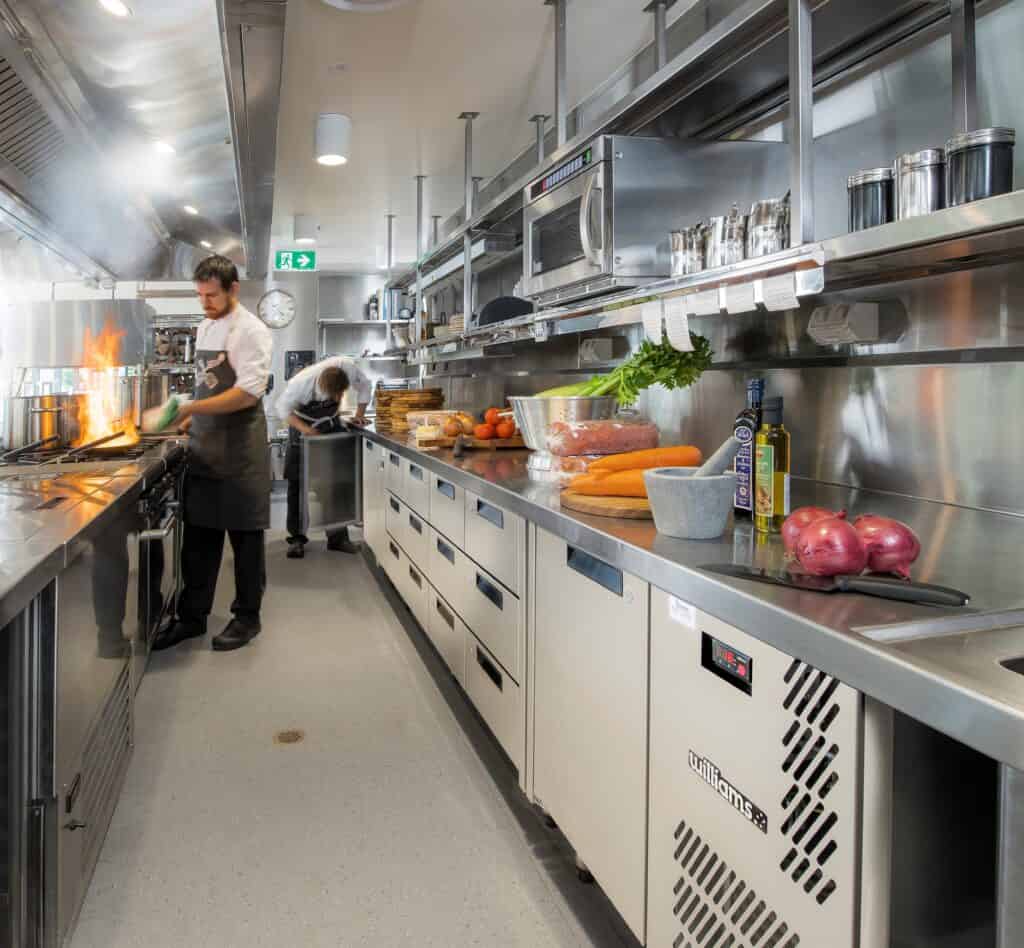 Supplying World-Renowned Kitchen
Equipment
The commercial food-service equipment that we provide is internationally renowned for durability, quality and reliability. We'll outfit your commercial cooking space with state-of-the-art food-service equipment, enhancing your kitchen's efficiency and profitability for years to come.
We can fit your commercial cooking space with brands such as:
Providing Cohesive Design & Decades of
Experience
When using our design services in addition to our commercial food-service equipment services, we can ensure your kitchen's flow will fully mesh with the appliances and equipment we provide. This way, we can easily advise you on the best options for your kitchen and your business. Housing your entire kitchen design and construction experience under T&H will make the process more convenient, without putting a strain on your budget.
With experience working on commercial spaces across Australia, we're more than happy to lend our expertise to your project and purchasing decisions. We'll take your specific needs and the space's design opportunities into account when we recommend the best possible food-service equipment for your project. With our help, you can improve your kitchen's ergonomics and efficiency.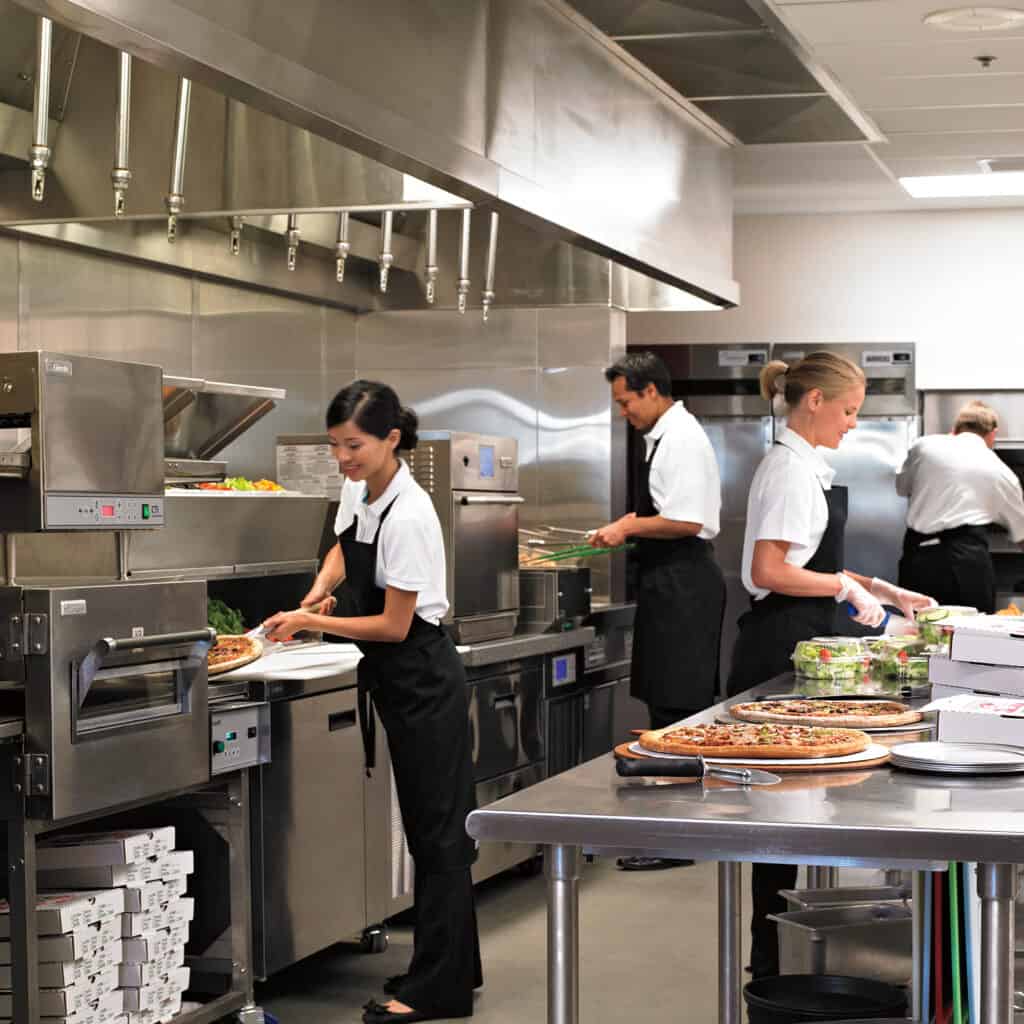 Materials & Equipment to Get the Job Done
right
Not only will we provide our best advice when recommending equipment, but we will also offer installation services. We value efficiency, and handling your equipment from purchase to install allows for a more streamlined process.
We will place your equipment according to a new or existing design, and make sure it connects to the utilities and services it needs to run. Our reliable and trade-qualified site installers will make sure your kitchen space is compliant with OH&S requirements and is ready to go within your project time frame.
Long-Lasting Customer Service
We are committed to working closely with you and your team to select the best possible equipment for your cooking space. This commitment means we'll do more than simply delivering and installing your equipment. Our customer service team will help out however they can.
If you're ready to discuss your food-service equipment needs, contact us today. We're excited to supply and install the most reliable kitchen equipment for your commercial space.
WE CREATE
incredible

CUSTOM SPACES
Trusted by over 1000 businesses of all shapes and sizes, our team of dedicated
and creative experts can transform your ideas into reality.
We'll get back to you within 8
business hours.