Interior and Exterior Fit Outs for Domestic Projects
If you're looking for the best fit-out specialists for your domestic project, look no further than T&H. We have a highly-skilled team of designers and sheet metal fabrication experts, and we're just waiting to make your project the best that you can imagine.
Whether you're looking to create a domestic project that entails a bar, kitchen, an outdoor BBQ or a cooking space, we offer design and construct services that cater directly to your custom project needs. We deal in both commercial and residential projects, and we always put our customers first. With every project, we guarantee that you'll be provided with a level of service and expertise that rises above the rest.
With T&H on your side, you won't have to worry about a thing – We handle each and every step of the process for you. Those steps entail concept development, planning, detailed design, project management, as well as the delivery and installation. And we don't finish there. We want to make sure that our customers are satisfied, so we'll check in after the fact and make sure that the finished product is something that you're 100% happy with. Our goal is for our interior and exterior fit-outs to not only meet your expectations, but exceed them.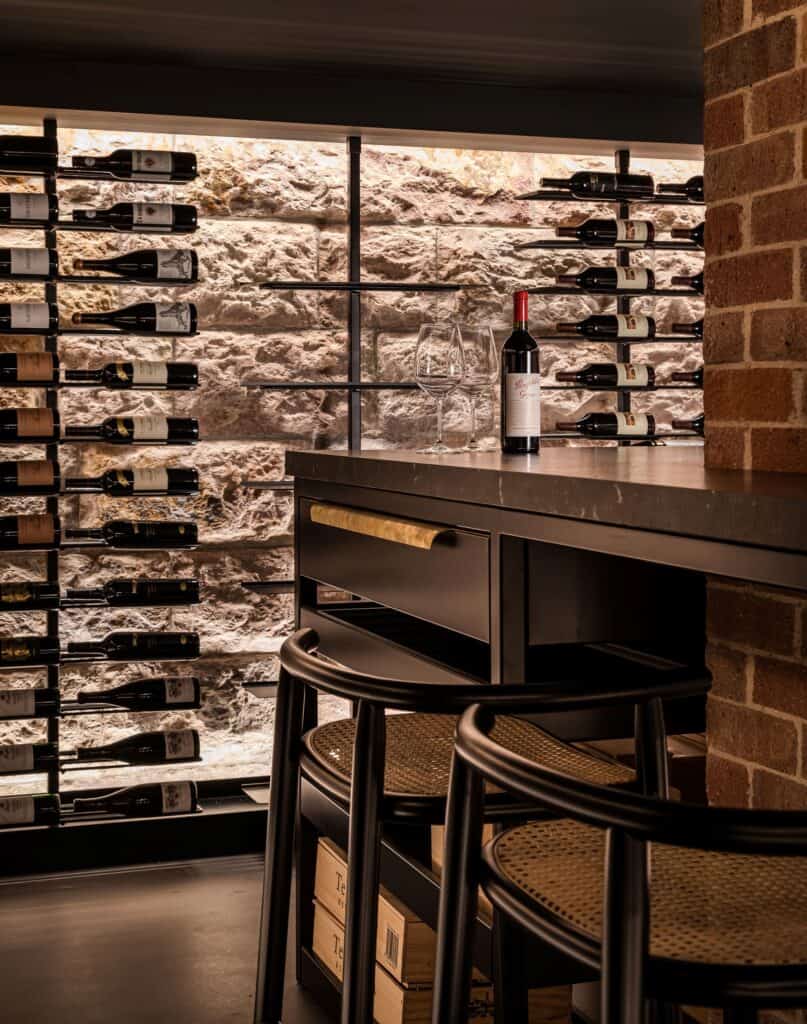 Interior and Exterior
Fit-Outs
A fit-out is a specialised and unique category in itself – For an interior or exterior kitchen or bar fit-out, there are a variety of aspects to consider. When undertaking a new or existing fit-out for your residential space, T&H considers the costs involved for the budget of the project, develops the conceptual design and the planning of the space's layout, submits the council documentation, selects the design fixtures and finishes, as well as provides the full package to fabricate, deliver and install the bar or kitchen space of your dreams.
Regarding fit-outs, we specialise in a variety of architectural spaces and products featuring stainless steel or specialty metal (brass, copper) applications: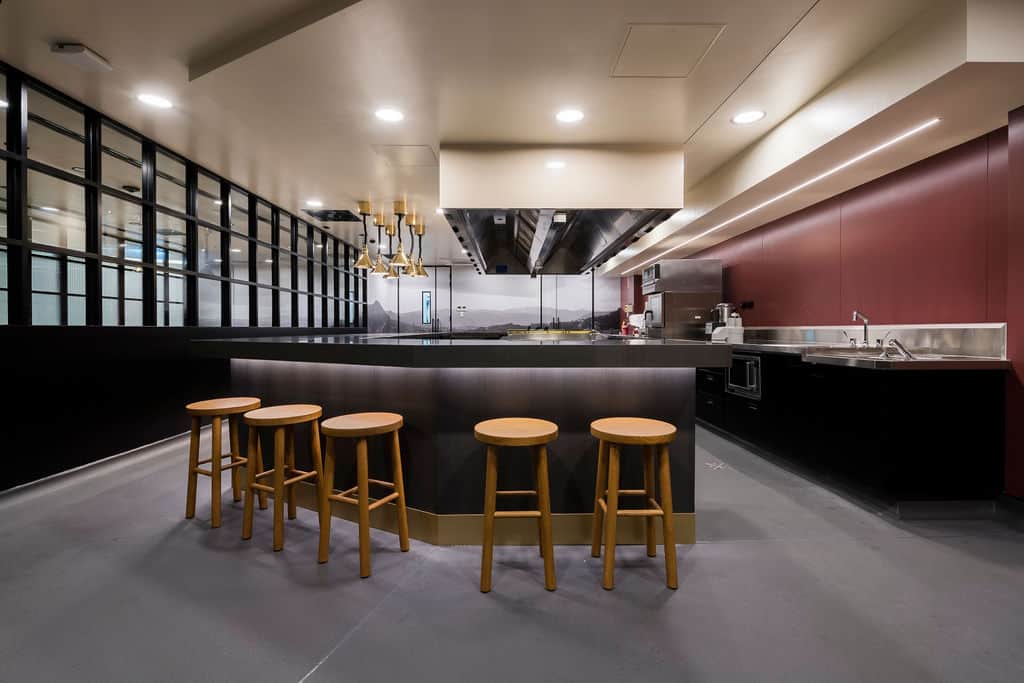 Embarking on a bespoke architectural interior fit-out in your home signifies luxury and comfort and creates a unique space which caters to your every need. Interior spaces such as the kitchen are at the heart of your home – This space's design deserves significant consideration and attention to detail.
With a background in the design and construction of both interior and exterior spaces, this has given T&H the experience and knowledge to create exterior spaces such as outdoor stainless steel kitchens, bars and entertaining spaces. We want to make your exterior space look as good as what you've got happening on the inside of your home.
T&H provides an array of options for specialty architectural products for the home:
Tailored Interior
Solutions

...
In this day and age, older construction methods are fading into the background, while more sustainable practices are being adopted. However, the need is still present to preserve the history and character of established buildings. Undergoing a fit-out of an existing building is the most sustainable and functional approach to help to preserve its unique exterior, while creating tailored interior solutions. Instead of tearing down a historic building to start from scratch, our designers focus on how to use the existing space in a new and inspired way. It's always possible to redefine an existing space for a unique purpose while simultaneously conserving the integrity of the original structure.  Completing an interior fit-out is also a cost-effective solution, as here at T&H we are known for our competitive pricing. You can save a considerable amount on construction and demolition fees by choosing to instead restore and revitalize your space.
Kitchens are arguably the most important space within a home. At T&H, we can create custom cooking suites, complete kitchen fit-outs, preparation, cooking and scullery areas – even showroom kitchens. We specialize in a variety of kitchen types, whether you're looking for something tried and true, or something innovative and brand new, we can help.
We produce designs that combine ergonomics and aesthetics in order to create the kitchen of your dreams. We'll make sure that your kitchen is not just a place to cook and eat, but a place that is truly luxurious and enjoyable to spend time and entertain in. We have vast experience installing everything from bespoke stainless steel cabinetry, custom wine displays, as well as custom designed brass features that will bring an elegant touch to your kitchen. We want to make sure that your space is tailored to you and that it is not only functional, but elegant, alluring, and aesthetically pleasing.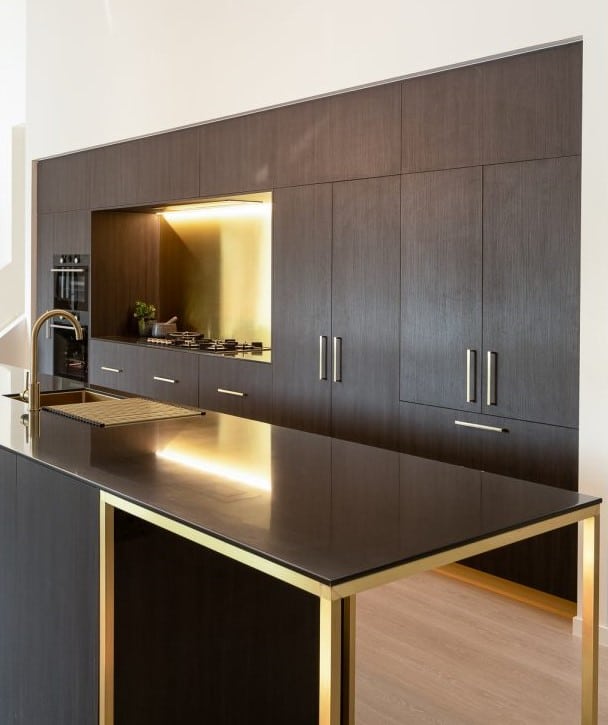 Fit-outs are capable of aligning spaces with the visions and goals of new users. When-fit outs are carried out correctly, which they always are at T&H, they can provide a range of benefits that include:
Creating Functional Layouts
Renovations are great for giving spaces a face-lift, and may improve the aesthetic, but they don't have much power when it comes to functionality. Fit-outs do. They can take existing spaces and strip them to the bare bones, and then rearrange the features and structures to align perfectly with the user's needs.
Improving User Experience
The user experience of a product or architectural space is at the forefront of design. With most kitchen and bar fit-outs, the user experience accounts for a number of aspects, including the layout of the space, the incorporation of storage solutions, the integration of advanced and user-friendly technology, as well as including architectural finishes to enhance the ambience, the aesthetic, and enhance how the user feels in the space. Within a domestic environment, this is even more relevant, as a home is more intimate and requires a more personalised approach. T&H conveys these aspects of the user experience throughout each and every project.
Specifically Tailoring Design
Bespoke designs for residential kitchens and bars present advantages that basic stock designs can't match. Creating a custom designed kitchen, bar, or entertaining area elevates your space – By incorporating custom layouts, personalised equipment, appliances and furniture, as well as the integration of bespoke fixtures and finishes, your interior's aesthetic will be enhanced like never before.
The benefits to carrying out a fit-out for your home's kitchen and entertaining spaces are incredibly advantageous and will benefit your home for years to come. Residential fit-outs will produce the ergonomic atmosphere that you're looking for in order to achieve a modern and luxurious entertaining space.
WE CREATE
incredible

CUSTOM SPACES
Trusted by over 1000 businesses of all shapes and sizes, our team of dedicated
and creative experts can transform your ideas into reality.
We'll get back to you within 8
business hours.